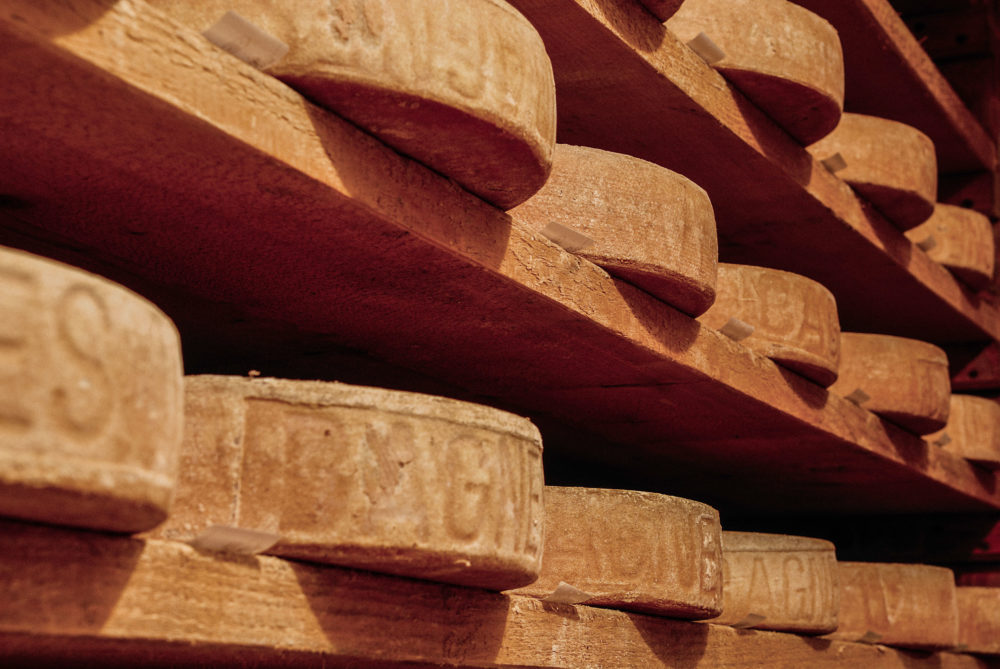 "Sensation" AOP raclette from Valais: Wyssmüller® selection – Master Cheesemaker
AOP raclette from Valais, made with unpasteurised milk.
Produced in the Val de Bagnes, the cheese is matured in a humid cellar for six months by an expert cheesemaker. Its unique, floral and aromatic flavour appeals to gourmets. It has a wonderfully smooth consistency.
Traditionally, AOP raclette cheese from Valais is warm and soft, plated with a palette knife and served with jacket potatoes, gherkins and baby onions – for exclusive gourmet pleasure.
Use half a wheel of AOP raclette for about ten people.